Coffee Gals Podcast
The Coffee Gals podcast is brought to you by the team behind the Ottawa Coffee Fest. Every few weeks, we'll be speaking with different people within the coffee industry so you can get to know more about your favourite local roasters and coffee shops. We'll be discussing all things coffee, from bean to cup, along with entrepreneurial successes and hardships that Ottawa-based coffee businesses have gone through. Available on coffeegals.ca, Spotify, Apple and Google.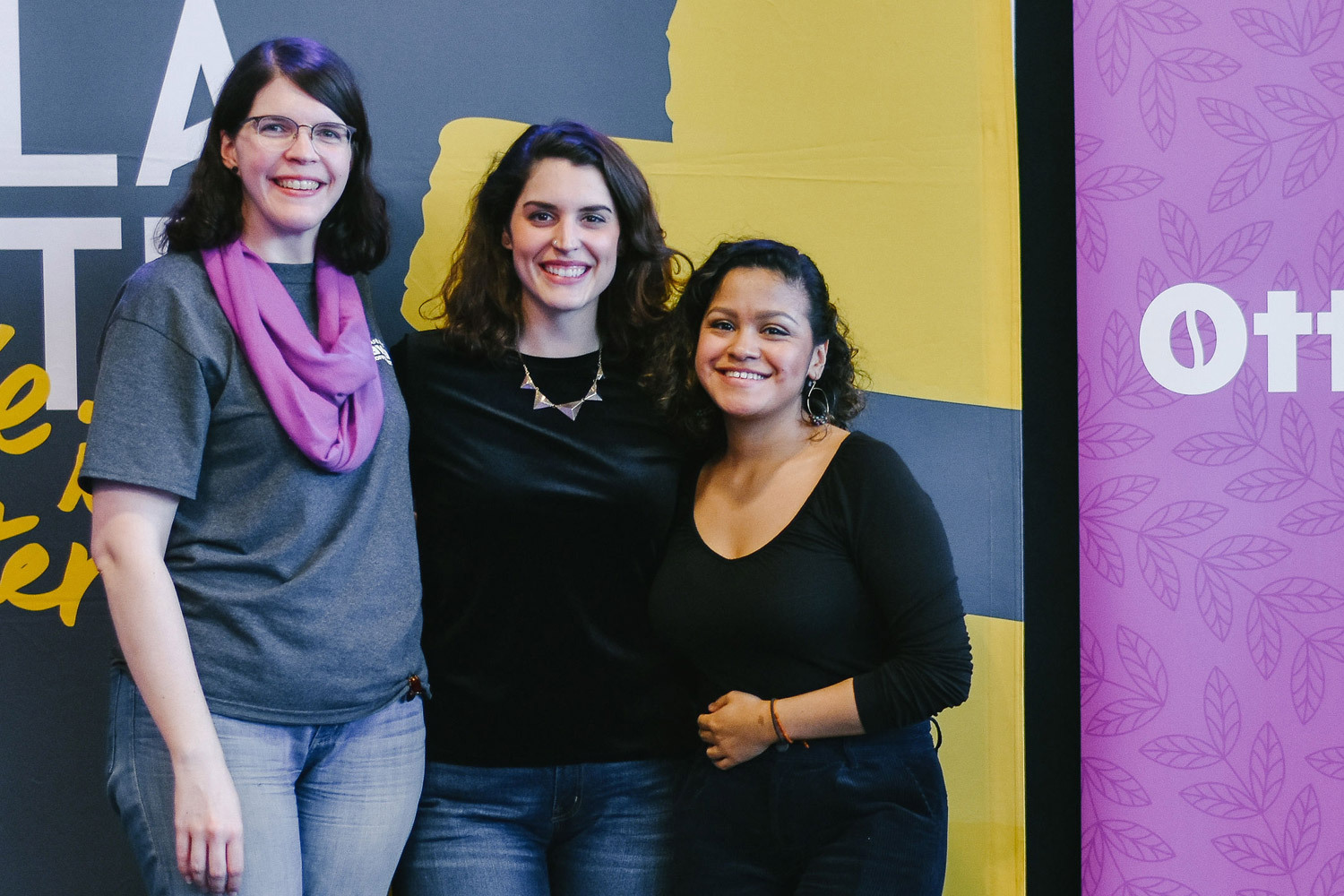 Latest Episode
Episode 16 | Carlington Coffee House
Friday, June 18, 2021
In this episode of Coffee Gals, we spoke to Bhavik Mistry and Chris Matias, co-owners of Carlington Coffee House, an independent coffee shop located on Merivale Road in the Carlington neighbourhood in Ottawa. Their café, which opened in 2020, is a converted residential war home originally built in the 1940s. Their goal was simple: Bhavik wanted to have an independent café that served delicious coffee (and authentic ginger masala chai!) within walking distance from where he lived! So they made it happen.
We chatted with them about their impressive DIY renovations, the hoops they've had to jump through to obtain city permits (turns out, it's much harder than it seems to convert a house into a café!) and the implementation of some of their ongoing sustainable projects, like their #secondhandsaturday initiative and Grounds for Giving program.
Bhavik and Chris also wanted to give a shout out to the talented Ryan Smeeton for offering to put up a beautiful art installation in the front of their shop!

Listen Now